PeakBucket Turns One
It's been one year since PeakBucket launched. In that time, it's been incredible to watch people take to the platform in the way that they have. To celebrate, and as a way to thank the members of our growing community, we're offering free stickers for everyone.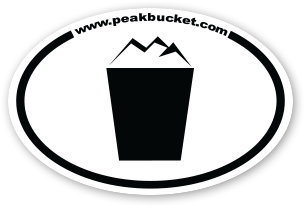 A sticker for your car, water bottle, etc.
Drop us a line and we'll put one in the mail for you (just don't forget to include your mailing address). Also, be sure to check back soon, as we're in the process of wrapping up some exciting updates to the site.
Cheers!
– Colin & Max
Posted November 10, 2016